18 Arms violet crystal chandelier made of sand blasted glass & Cut Fuchsia almonds
Code produit: 12347-12+6F
Ajouter aux Favoris
Favoris
12+6 Arms Sand blasted Crystal chandelier with violet-purple (fuchsia) crystal almonds and finely twisted arms

Courier services (UPS, TNT, FedEx)
Czech post, Airfeight (EMS)
La plupart des lustres sont généralement expédiés en 3 jours. En savoir plus sur la livraison
Statut d'expédition actuel de ce produit: 3 semaines
Prix hors TVA. La taxe sera mise à jour lors du paiement en fonction de vos informations de facturation et d'expédition.
Pour personnaliser ce lustre
Vous souhaitez personnaliser ce lustre ? Nous pouvons ajuster la taille du lustre, le nombre d'ampoules, le type et la couleur des pendentifs, la couleur du métal, la longueur de la suspension et plus encore.

Pour ajuster le lustre
---
Descriptif luminaire
The sand blasted crystal chandelier in real interior "You can see amazing contrast between the pink and snow white glass".
Metal finish: Gold (polished brass)
Trimmings: Cut crystal fuchsia almonds (* Color is optional)
Hand made twisted glass arms (not machine-made)
12+6 Arms (two tieres) - 18 x E14 bulbs 40 watts
(For the US market, the lights are automatically equipped with electrical sockets E12, 120 V, 50/60 Hz).
Dimensions (W x H): 95 x 75 cm/ 37.4"x29.5" (measured without chain).
The chandelier comes with a 0.5 m brass chain and ceiling rose.
Weight: 22 Kg/ 48.9 lb
Packaging does not include bulbs.
The maximum time for sending: 14 days.
On request: gold brass, stained brass metal finish.
---
The color of the colored crystal trimmings can be easily changed - see the sampler: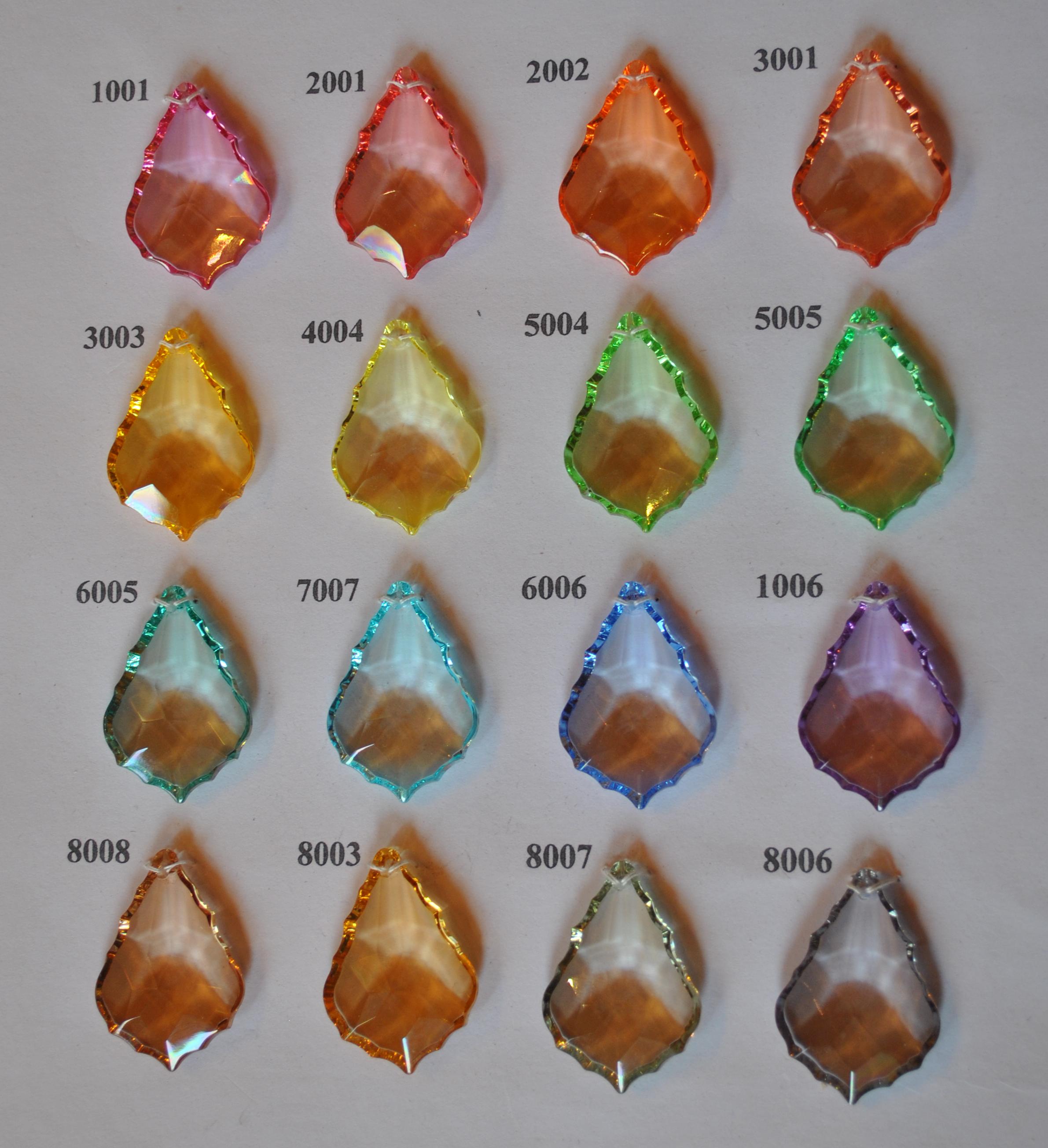 Dimensions et infos complémentaires
---
Feux similaires
---
Vous pourriez aimer