3 bulbs hand cut crystal table lamp with cut almonds
The traditional Czech crystal table lamp with three glass arms. Silver metal finish.

Courier services (UPS, TNT, FedEx)
Czech post, Airfeight (EMS)
All chandeliers we usually ships in 3 days. More about delivery
The current shipping status of this product: 3 týdny
Price exclude VAT. Tax will be updated during checkout based on your billing and shipping information.
Upravit tento lustr
Chcete tento lustr upravit? Umíme upravit velikost lustru, počet žárovek, typ a barvu ověsů, barvu kovu, délku zavěšení a další.

Upravit lustr
---
Popis lustru
The crystal table lamp with three profiled glass rams - Completely hand blown and hand cut crystal glass (including bobeches).
3 candle bulbs 40W E-14, the white glass dia 32 mm tubes covering el. sockets.
Trimmings: Cut crystal almonds.
Dimensions (W x H): 40 x 52 cm/ 16.3"x21.2"
Weight: 4 Kg/ 8.9 lb
Packaging does not include bulbs.
The maximum time for sending: 14 days.

OPTIONAL:
You can order metal finish: Stained brown brass (patina), Silver (nickel coated brass), or pure gold Brass.
The covering milk glass tubes: Dia 32 mm (see the main photo)
or narrower ones Dia 28 mm.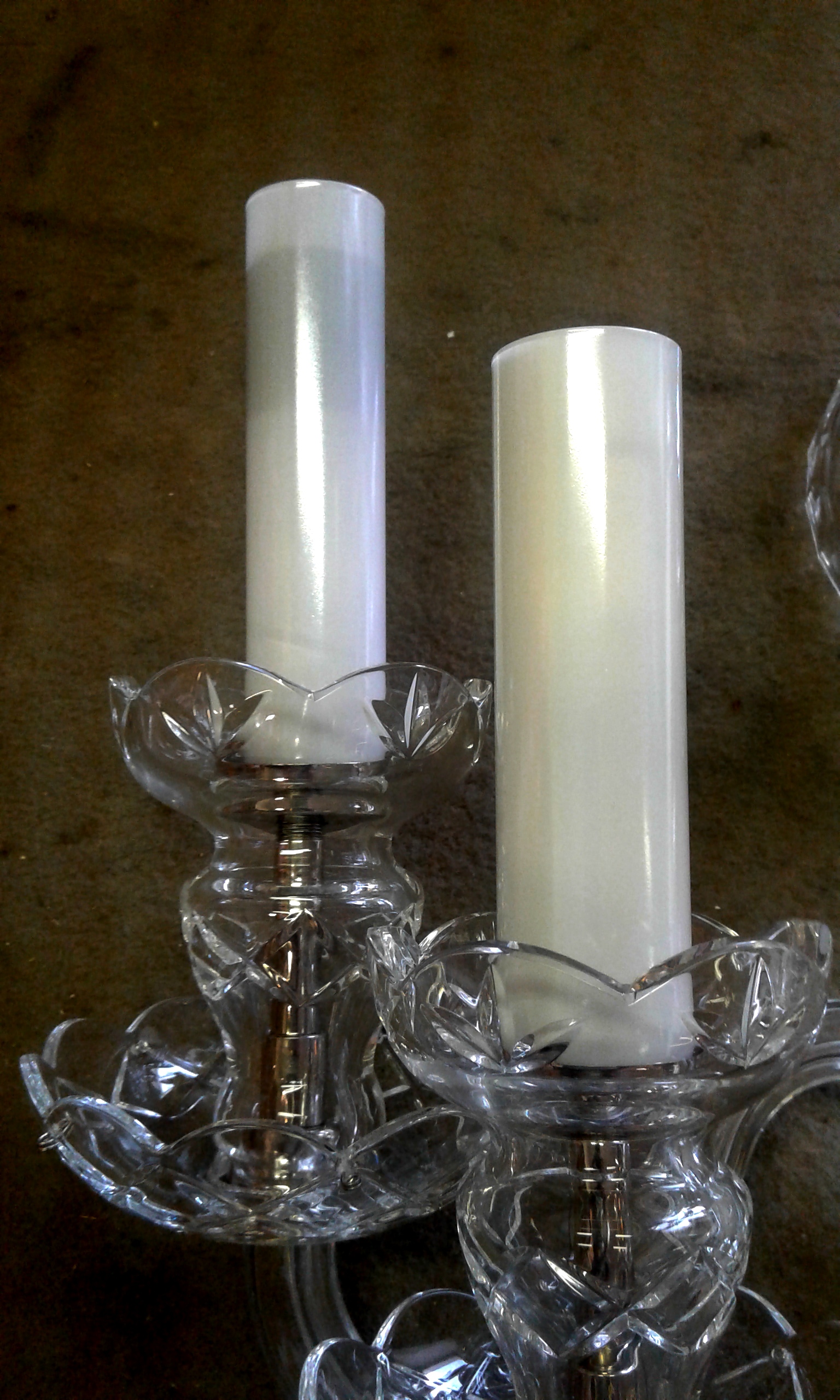 Dimensions and additional info