6-arm colored crystal chandelier with cut crystal red almonds - dark Topas
Kód zboží: 0720-6-NKdarkTOPAZ
Ajouter aux Favoris
Oblíbené
The simple glass crystal chandelier decorated with cut red crystal almonds.

Courier services (UPS, TNT, FedEx)
Czech post, Airfeight (EMS)
All chandeliers we usually ships in 3 days. More about delivery
The current shipping status of this product: 3 semaines
Price exclude VAT. Tax will be updated during checkout based on your billing and shipping information.
Upravit tento lustr
Chcete tento lustr upravit? Umíme upravit velikost lustru, počet žárovek, typ a barvu ověsů, barvu kovu, délku zavěšení a další.

Upravit lustr
---
Descriptif luminaire
The design glass crystal chandelier with 6 profiled glass arms, pressed glass.
Trimmings: Cut red crystal almonds.
Silver metal finish (Nickel coated brass).
The white glass tubes covering el. sockets are further decorated with glass gorgets.
6 candle bulbs E14, 40W
Dimensions (W x H): 61 x 52 cm/ 24.9"x21.2"
(measured without chain).
The chandelier comes with 0.5 m tested brass chain and ceiling rose.
Weight: 6 Kg/ 13.3 lb
Packaging does not include bulbs.
The maximum time for sending: 14 days.
You can order metal finish: Stained brown brass (patina), Silver (nickel coated brass), or pure gold Brass.
---
The color of the crystal trimmings is optional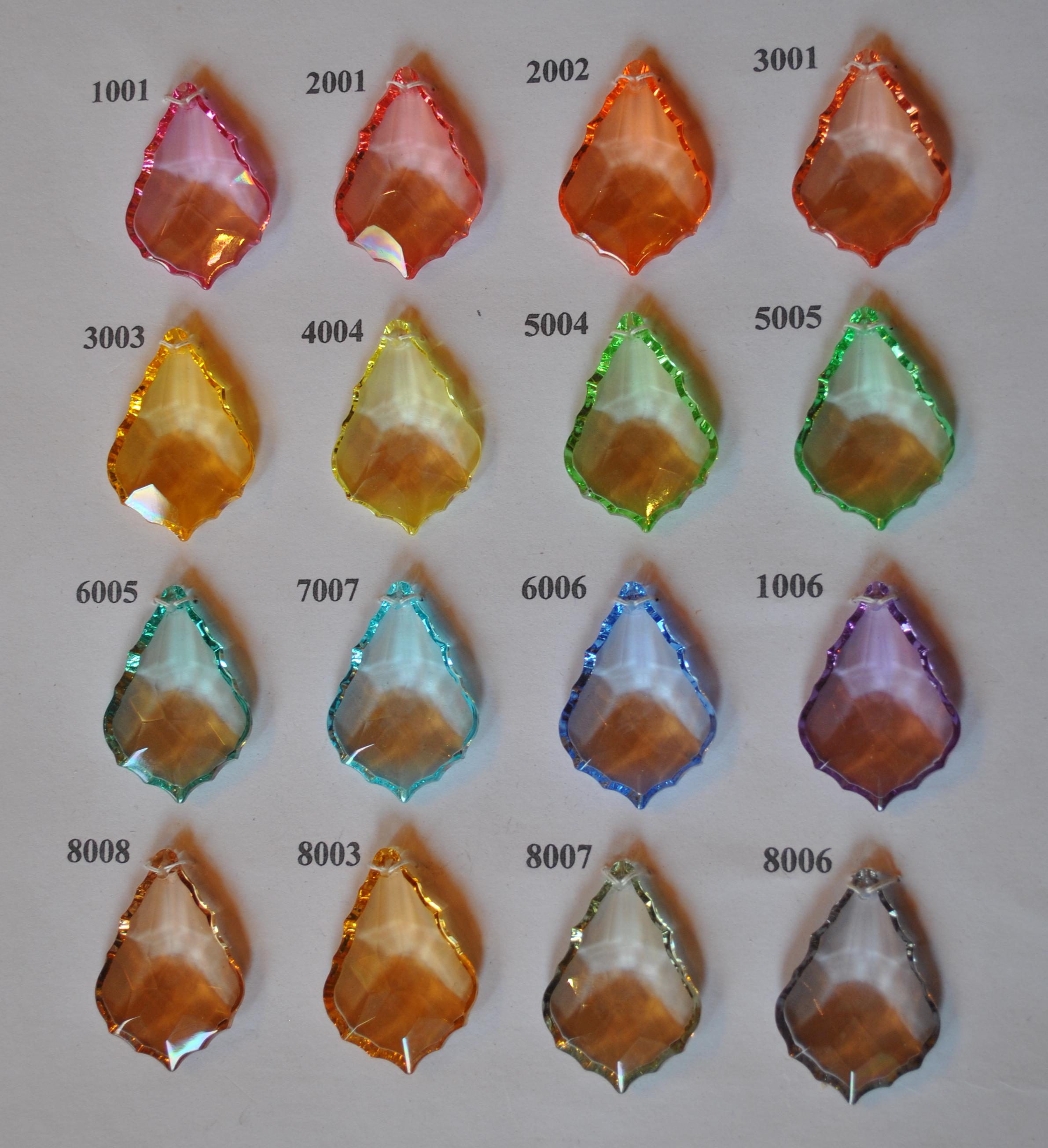 Dimensions et infos complémentaires
Height:
62 cm
Width:
61 cm
Gross weight:
8 kg
Number of bulbs:
6
Color of metal:
silver
Použití:
Chambres d'hôtel
Styly:
| | |
| --- | --- |
| Height: | 62 cm |
| Width: | 61 cm |
| Gross weight: | 8 kg |
| Number of bulbs: | 6 |
| Color of metal: | silver |
| Použití: | Chambres d'hôtel |
| Styly: | |