6-arm colored crystal chandelier with cut crystal red almonds - dark Topas
Code produit: 0720-6-NKdarkTOPAZ
Ajouter aux Favoris
Favoris
The simple glass crystal chandelier decorated with cut red crystal almonds.

Courier services (UPS, TNT, FedEx)
Czech post, Airfeight (EMS)
La plupart des lustres sont généralement expédiés en 3 jours. En savoir plus sur la livraison
Statut d'expédition actuel de ce produit: 3 semaines
Prix hors TVA. La taxe sera mise à jour lors du paiement en fonction de vos informations de facturation et d'expédition.
Pour personnaliser ce lustre
Vous souhaitez personnaliser ce lustre ? Nous pouvons ajuster la taille du lustre, le nombre d'ampoules, le type et la couleur des pendentifs, la couleur du métal, la longueur de la suspension et plus encore.

Pour ajuster le lustre
---
Descriptif luminaire
The design glass crystal chandelier with 6 profiled glass arms, pressed glass.
Trimmings: Cut red crystal almonds.
Silver metal finish (Nickel coated brass).
The white glass tubes covering el. sockets are further decorated with glass gorgets.
6 candle bulbs E14, 40W
Dimensions (W x H): 61 x 52 cm/ 24.9"x21.2"
(measured without chain).
The chandelier comes with 0.5 m tested brass chain and ceiling rose.
Weight: 6 Kg/ 13.3 lb
Packaging does not include bulbs.
The maximum time for sending: 14 days.
You can order metal finish: Stained brown brass (patina), Silver (nickel coated brass), or pure gold Brass.
---
The color of the crystal trimmings is optional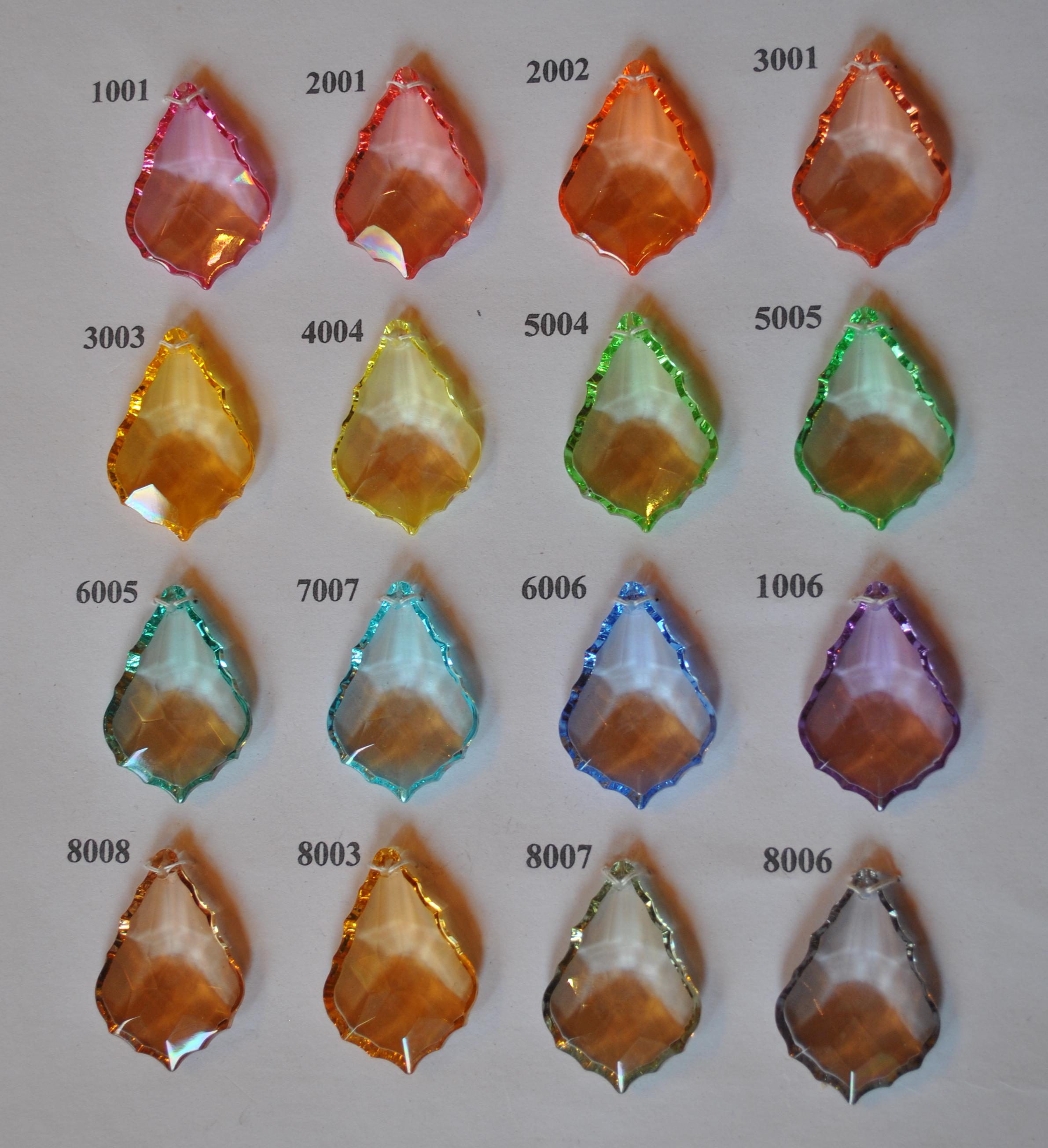 Dimensions et infos complémentaires
Hauteur:
62 cm
Largeur:
61 cm
Poids brut:
8 kg
Nombre d'ampoules:
6
Couleur du métal:
silver
Utilisation:
Chambres d'hôtel
Styles:
| | |
| --- | --- |
| Hauteur: | 62 cm |
| Largeur: | 61 cm |
| Poids brut: | 8 kg |
| Nombre d'ampoules: | 6 |
| Couleur du métal: | silver |
| Utilisation: | Chambres d'hôtel |
| Styles: | |