Theresian candlestick for placement on a table with two flames
Decorative crystal table lamp. The two metal arms candlestick festooned with cut crystal drops. Glass bowls (bobeches) with deep hand cut.

Courier services (UPS, TNT, FedEx)
Czech post, Airfeight (EMS)
All chandeliers we usually ships in 3 days. More about delivery
The current shipping status of this product: 7 - 10 dnů
Price exclude VAT. Tax will be updated during checkout based on your billing and shipping information.
Upravit tento lustr
Chcete tento lustr upravit? Umíme upravit velikost lustru, počet žárovek, typ a barvu ověsů, barvu kovu, délku zavěšení a další.

Upravit lustr
---
Popis lustru
Maria Theresa crystal candlestick with 2 metal arms lined with glass.
For 2 candles.
Metal finish: polished gold brass
Trimmings: cut crystal drops
Dimensions (D x W x H): 13 x 20 x 29 cm/ 5.3" x 8.2" x 11.8"
Weight: 1,3 Kg/ 2.9 lb
OPTIONAL:
You can order metal finish: stained brass (patina), silver (nickel coated brass), or pure gold brass.


The candlestick can be converted into an electric table lamp - see photo. The type of crystal trimmings is optional.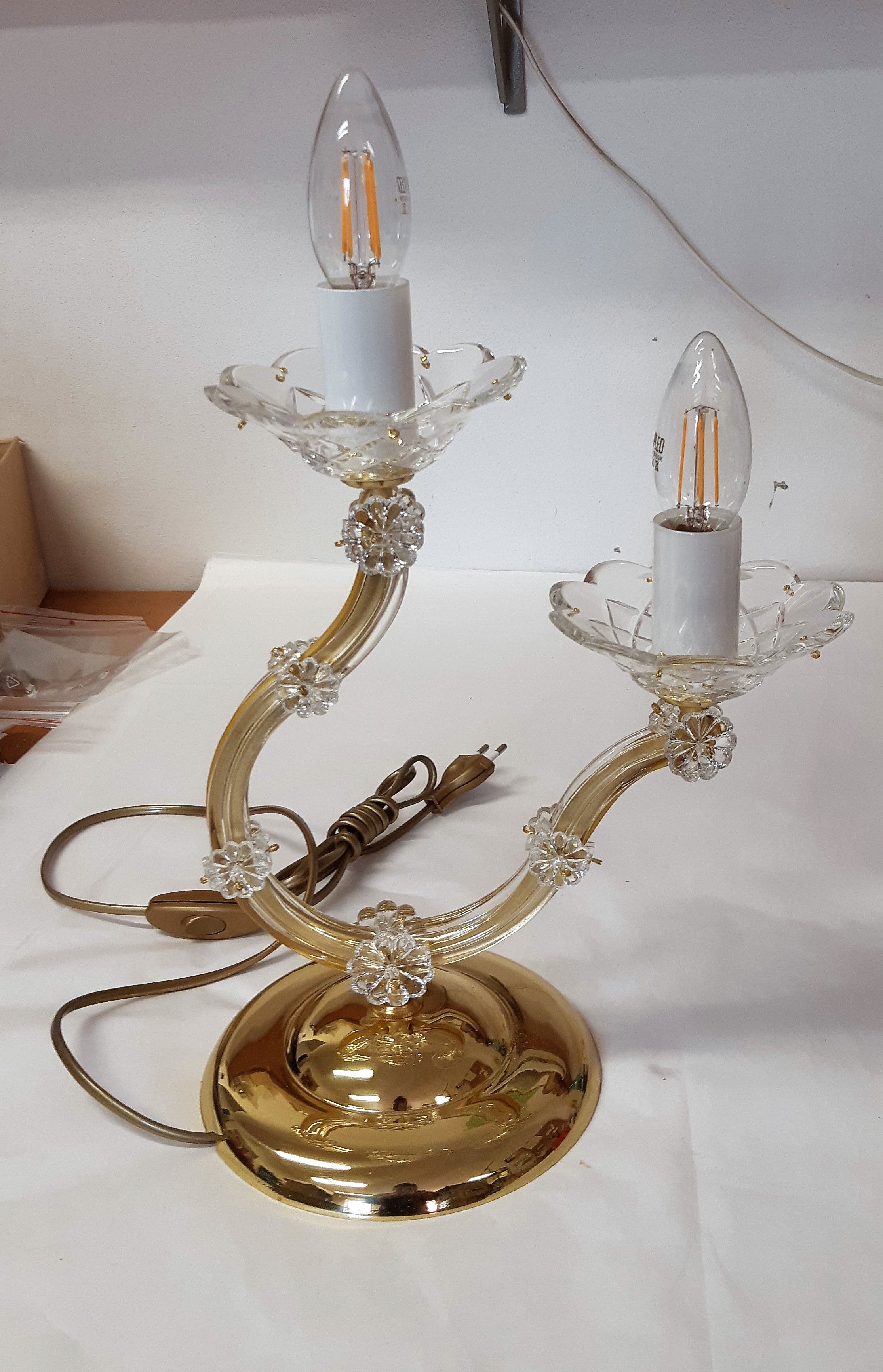 Dimensions and additional info