2-arm crystal wall light with lace cut PK500, twisted glass arms
Kód zboží: N692-2-01zakrut
Representative wall light made of cut lead glass - PK500 lace hand cut BOHEMIA CRYSTAL.

Courier services (UPS, TNT, FedEx)
Czech post, Airfeight (EMS)
All chandeliers we usually ships in 3 days. More about delivery
The current shipping status of this product: 10 - 21 dnů
Price exclude VAT. Tax will be updated during checkout based on your billing and shipping information.
Upravit tento lustr
Chcete tento lustr upravit? Umíme upravit velikost lustru, počet žárovek, typ a barvu ověsů, barvu kovu, délku zavěšení a další.

Upravit lustr
---
Popis lustru
The Czech crystal wall sconce made of quality hand blown glass (the cover and bobeches).
Metal finish: Gold polished brass.
Trimmings: Cut crystal almonds
2 Arms - 2 x E14 bulbs 40 watts
(For the US market, the lights are automatically equipped with electrical sockets E12, 120 V, 50/60 Hz).
Dimensions (W x H): 39 x 36 cm/ 15.9"x14.7"
Weight: 2.4 Kg/ 5.3 lb
Packaging does not include bulbs.
Max. delivery time: 3-8 weeks
Optional metal color: gold, silver
The wall light can be supplied with the number of arms: 1, 2, 3

On request, the wall lamp can be supplemented with cut glass vases ( (same as on your chandelier, etc.)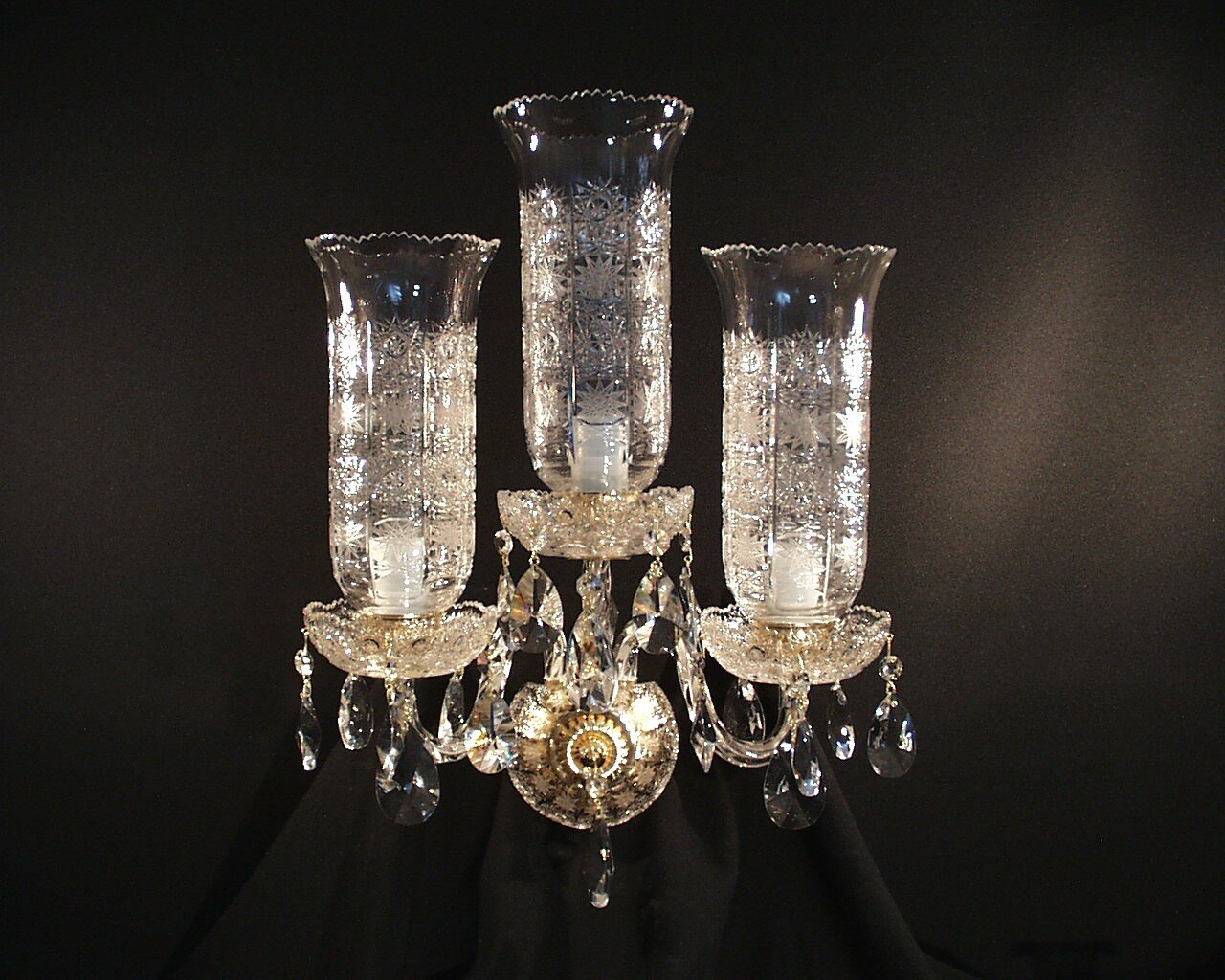 Dimensions and additional info
---
Podobná světla
---
Mohlo by se Vám líbit